Make Ordering Easy with SOOP!
Simplify your takeout and delivery orders with SOOP! SOOP revolutionizes the way customers place take-out and delivery orders while streamlining your order management process, allowing you to focus on servicing your customers and growing your business.
Discover the latest features built into SOOP's powerful Text/SMS-based platform. 
Menu Scheduling
Change your menus based on the days and times. For example, Happy Hour menus can automatically be displayed every Friday or create and schedule menus for Monday Specials, etc. along with your regular menus.
Embedded Menus
Power your existing website with embedded interactive menus and allow customers to place orders online via the SOOP engine while staying on your website. Fully customizable and flexible menus allow you to configure and update your restaurant offerings in real time. You can also change the theme of the menu to match your branding, logo, or website.
Pizza Builder
Customers can configure toppings on either or both sides of their pizza.
Drive Repeat Business
Customers can now reorder via text/SMS with a simple reorder message. SOOP's powerful text-based menu option will still allow customers to interact with your customized menu via text/SMS.
Nested Addons
Allow customers to customize orders with multiple levels of addons. For example, a side order of fries can have options for add cheese or chili.
Delivery Integration
Save money with our free Postmates integration and provide delivery to your customers. Everything is handled including tips.
SOOP Pricing
Per order cost: 3.2% + $.20 per transaction.
Signup today! Save on fees and make delivery and take-out orders easier for your customers!
Schedule a demo to see how you can save money on take-out and delivery
Click here to schedule a demonstration of how SOOP text-to-order works for restaurants or click on SOOP Demo below.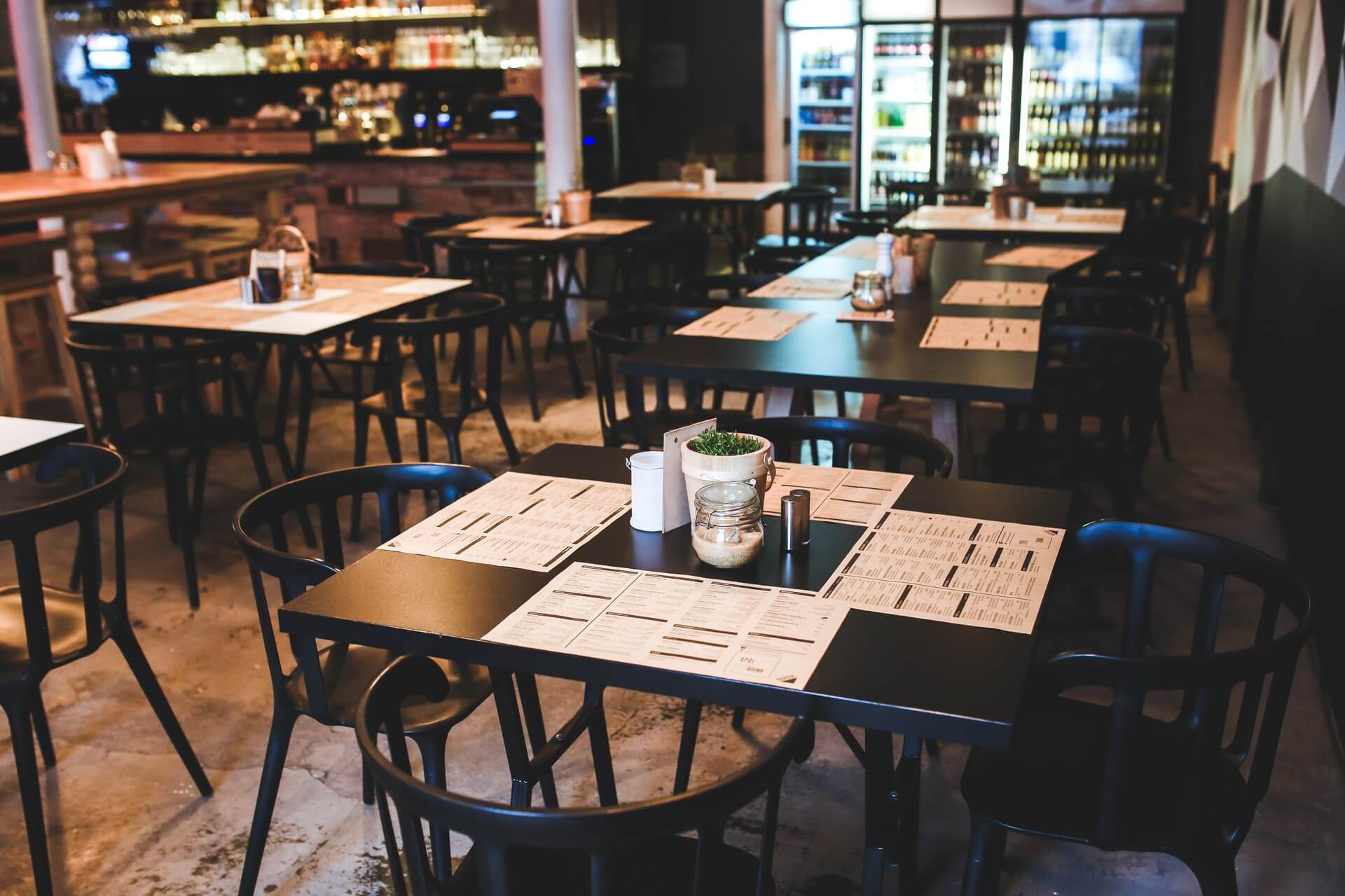 Here's How SOOP Works
SOOP is a text message-based mobile ordering platform that allows a customer to place a food order using the text messaging app on their smartphone. It is the fastest and easiest way to place an order. The restaurant receives these orders in a simple, tablet-based queuing system.
Orders are Placed
Customers place orders via their favorite device or interface (TXT messaging, email, SOOP app and SOOP web site). Customer simply tells SOOP where they want to order from, what they want and how they want to get it. Or SOOP can walk them through placing an order by way of a simple conversation.
Orders are Received
Restaurants receive the order via a user friendly tablet screen interface where they are displayed and queued in individual color coded boxes. Each box will have order details and options allowing you to manage the order and/or respond to the customer. You may also print the order to an optional receipt sized printer!
Orders are Completed
Once the order is accepted and a price is given, the customer will receive a message asking for payment.  Upon accepting payment, their card on file is charged and then will receive a message indicating the time they should expect the order. The restaurant will receive payment for each order up front.
More Reasons to Use SOOP for Your Business
Order Printing
Print the SOOP order to an optional receipt size printer for the To Go bag, delivery driver or kitchen staff
Order Archiving
Stores all order history and conversations for the customer

Retrieve archived orders at any time
Manage Your Business
Dashboard reporting to view important order statistics

Post your menu/specials

Track the customer that place orders using SOOP

Spend more time focusing on your business!
SOOP Eases the Headache of Online Ordering
Limited-service restaurants have a significantly higher adoption rate of customer-facing technologies that facilitate speed of service or ease access to off-premises options such as:
Franchisees and chain-owned restaurant operations…
Use POS or Electronic Register System
Would implement predictive ordering technology if available
Are Using Online Ordering
Are Accepting Mobile Payments
Operators have stated that…
Orders placed via a smartphone or app account for the total of all orders in restaurants (over $2 billion)
Their operations are behind when it comes to tech use
Their operations to be leading-edge
Diners say they usually pay up to $50 per order when ordering food online. The average spend is $16-30 per person in a full-service restauarant.
Restaurants are turning to technology–like online ordering, reservation and inventory apps, and restaurant analytics–now more than ever to help them run their business successfully and efficiently.

80%

80%

Restaurateurs value mobile payment options for their guests as a must-have restaurant technology.

49%

49%
Operators say that more technology is too expensive to implement. SOOP wants to set the bar by providing the ROI for your restaurant. We believe SOOP will revolutionize the industry and allow for customers to easily place orders so that you can be more productive in your business.
SOOP is designed to add the online ordering functionality while simplifying your life.
Save Time
by reducing disruptive phone calls (call in orders) and eliminating long checkout lines
Reduce Mistakes
as the order actually lists what the customer wants.  Nothing lost in translation
Comfortably
handle orders that are queued in an easy to use tablet interface

Communicates
when the order is accepted and when the order is ready automatically. Payments handled securely in the cloud – no need for wallets
Gives Your Customers
an easy to use method of placing orders with your restaurant without onerous charges
Resellers Wanted
If you are a technology consultant or reseller specializing in restaurant, hospitality and/or retail and are interested in SOOP for your clients, please let us know by contacting us here
Ready to Get Started?
If we didn't answer all of your questions, feel free to drop us a line anytime.
Suggest a Restaurant
Do you have another restaurant you think would benefit from SOOP? If so, let us know and we'll do the rest.
Marketing Resources
Download SOOP marketing resources for your restaurant.